In today's digital sphere, content marketing has become the cornerstone of many businesses' marketing strategies. With content marketing evolving, it has given rise to many questions: is it just a trend? Is it here to stay? Are content marketing services any good for present and future businesses? Will they reap any benefit? Or will it eventually fade away? Well, that's a load of questions. Let's uncover!
First things first – what is content marketing?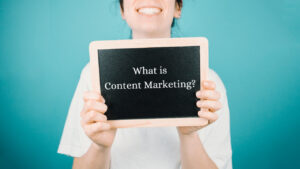 Content marketing (or content marketing services) focuses on creating and distributing valuable, relevant, and consistent content to attract and retain customers. This can include anything from blog posts to videos, podcasts, social media posts, and many more. The general idea of content marketing is to provide helpful content that can build trust with the audience, increase brand awareness, generate leads, and ultimately drive sales.
Why is content called "the king?"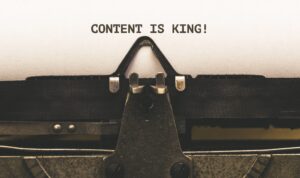 We've all heard that content is king for years now, and there's good reason for that. Content marketing goes beyond merely creating blog posts or videos; it's more about engaging with your audience and building relationships. By taking time to respond to comments on social media or answer questions in blog posts, you're showing your audience that you care about them and are willing to go above and beyond to meet their needs. This builds trust between you and your customers, which may lead to increased loyalty and long-term success for your business.
What differentiates great content from good content?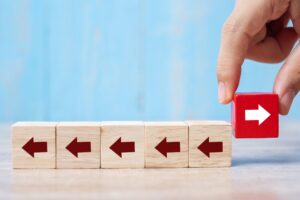 We see that the internet is filled with content. Creating "great content" than good content is what makes your content stand unique. Sounds simple enough, right? Well, the key to a great content marketing service is to make people feel something. For instance, when you create engaging content (by telling stories and blending emotions), you connect directly with your customers, which may even result in them taking action. In fact by 2022, great writing will be emotional, raw, and share a point of view. Such content makes the mundane sing or turns something simple into looking grand and significant; content of this kind gets the limelight!
Bottom line – Why Content Marketing is not just a fad
Content marketing isn't just a fad—it's here to stay forever! As technology continues to evolve and new trends emerge, one thing is here to stay forever: quality content. It shall always be the king when it comes to effective online communication and engagement with customers. No matter what type of business you're in or what industry you're targeting, there's no better way to reach your audiences than through well-thought-out content tailored for them. Content marketing is truly a powerful tool that every business should consider investing in for long-term success.